Why Mentoring is Important for Young Designers of Color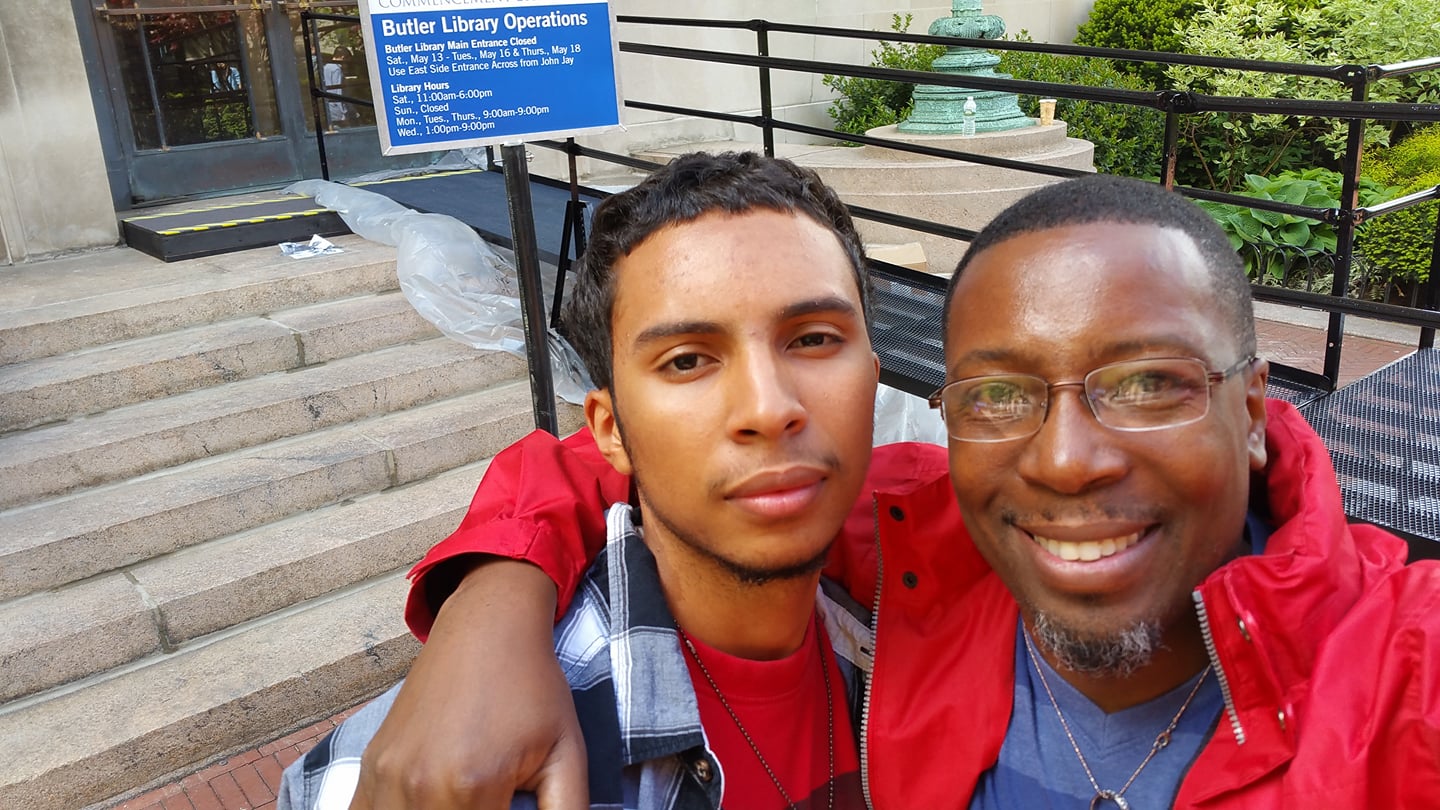 I have been having more conversations with young designers of color these days. I see some phenomenal work coming from them. Most are formally trained and some are self-taught. But almost all of them say they have received little to no mentoring while working as a graphic designer. Mentoring is how concepts, techniques and skills are passed on.
During the European Middle Ages, a group of artisans bonded around their trade and formed craft guilds. A master craftsman passed his concepts, techniques and skills to an apprentice. Trade secrets were not shared outside the guild which promoted the regulation and monopolization of their specific trade. Unfortunately, the Industrial Revolution with its innovations pushed them into obscurity.
I accept that African Americans are still a very small part of the graphic design industry. But technology has allowed various creative disciplines to merge. If you broaden the search to the overall creative professional industry, the numbers increase dramatically. However, the cost of higher education conspires to reduce the number of designers of color. Also, when we graduate, there are very few African Americans in influential design industry positions as practitioners and academics to mentor us. Look at these websites: PRINT, HOW, designobserver.com, designmatters.com, creativebloq.com, etc. How many people of color do you see? This is especially troubling considering how much of African American culture is mined by the design and marketing industries to sell products/services.
I have never been mentored by an African American designer…ever. The little bit of mentoring I received came from white professors teaching design. This is still troubling to me because a designer of color could have possibly warned me about the discrimination that was waiting for me in the design industry. Maurice Cherry of Revision Path created this short video below and asked the question 'Where are the Black Designers?' At the 6:15 mark, Maurice gives stats on African American design students in some of the top design school in the U.S. He also provides some solutions. (Revision Path is a weekly podcast showcase of the world's Black graphic designers, web designers, and web developers.) I acknowledge that there are several reasons beyond the design profession contributing to the lack of people of color in the graphic design field. But the absence of mentoring is a big part of it. Famed New York City designer Michael Beirut speaks of how the late iconic designer Massimo Vignelli mentored him. Armin Vit, co-founder of the Brand New Conference was mentored by Michael Beirut. See how that works? However, it is not unusual for me to meet a person of color who has a design degree but is working in a different field.
Here is what I have learned from being mentored by people inside and outside the design industry while in college and in the workforce:
Exploration: Although I enjoyed my creative output in college, I was always carrying a full credit load and working to put myself through school. Because of this, I was very conscious of needing employment IF I graduated. So, I decided to explore classes that could enhance my design training. In the late 1980s, designers were starting to see the potential of the computer including some of my professors. However, the graphic design department did not install a computer lab until my senior year. In my sophomore at the University of the Arts, I enrolled in an independent study course to explore the potential of the computer in animation, fine arts and design. University of the Arts faculty Tom Porett was one of the first professors I met that saw the potential of the computer as a tool. By the end of the course, we were discussing the future impact of computers on American culture. I also produced a few pieces of work. I also enrolled in other independent course. These classes deepened my creative problem solving abilities and gave me an advantage.
Pursuit of Knowledge: In my junior year, I enrolled in a sociology course and loved it. I did not quite fully know how to apply it to my design education at the time because we were still exploring the aesthetics of shapes, typography, image, etc. Side bar: My junior year was even more difficult. I did not get along with one of my professors and sensed he had very little regard for me. At least, that was my impression. I also was overextended at church and struggling financially. I was placed on probation by my department at the end of the year. I was planning to quit but some men in my church challenged me to go back. In my senior year, Ken Hiebert was one of my design professors. He was one of the first in academia to challenge my biases. Well, since we were being honest, I also challenged his biases as well. Ken's strength was he knew how to think about design beyond aesthetics and theory. His

books

(that I still use) reveal his teaching methods utilizing various disciplines: psychology, anthropology, epistemology and…sociology. I slowly started seeing the connection of graphic design to other disciplines. This is a given now but based on my interactions with other design students at other schools, this was not a common teaching approach. Once I graduated, my employer brought him in as an occasional consultant and our relationship deepened.
Identity and Spiritual Depth: I was very angry in my young adult years because of the racism I experienced and was still experiencing. It was so bad that I was not able to recognize good opportunities. As a result, I was starting to burn the candle at both ends. Lawrence Chiles was an African American pastor at a small church in a poor and working class African American/Latino area in Lancaster City, PA. After I graduated, I moved there in the early 1990s to work as a designer at an international nonprofit. I became the youth minister at his church. He listened to me rant and rave about how racism was crippling our youth. He did not validate anything I said but he asked one question: "What has God called you to do about it?" We began to explore ways to help youth of color. Lawrence gave me room to work stuff out without judging me and provided opportunities to grow. Ultimately, he helped me to see that I was an image bearer of God regardless of what society said.
Trust: In 1997, I left Lancaster and returned to Philly with my wife and could not find a job within the city limits. I went to interviews and it was clear that the interviewer did not know I was Black. I could see the change in their demeanor once they saw me. I eventually found a job as a Communications Director at a YMCA outside the city. Deep down, I began to feel that I could not support my growing family as a graphic designer. I left the profession in 1999 and we moved to Wilmington, DE to work for Young Life with children, youth and families in a low-income area. (See my most recent

commentary.

) It was during this time that I pursued a Masters degree because I assumed that I was going to be employed in the field of education. Charles Harris was my supervisor and had a natural love for working with youth. He made sure I received the proper training in youth development, leadership training, etc. He taught me to trust my instincts and to develop others. Over time, my skillset increased and I set up various programs targeting elementary, middle, high school and college students using parents, volunteers and college students. (In 2007, I went back to Philly with my family in tow. I received my Masters degree but did not leave the graphic design profession. The degree deepened my research abilities and and reconnected me to sociology.)
It may be unfair to ask college professors, trade associations and other professionals to close these gaps. But as our culture continues to evolve, it is also sending confusing messages to young people of color about who and what is important. Parents never could do it all. In the past, a community assisted them. But today, communities in the U.S. are falling apart at alarming rates. This means more students are coming from dysfunctional situations and bring their brokenness with them. The growing power of the media in young people's lives complicates it even more. I know because I taught undergraduate and graduate courses for Eastern University for 10 years. I know brokenness when I see it because of my own experiences. I used the same approach as my mentors: I walked with them.
I am thankful for what I learned from Professor Porett and Professor Hiebert. But I have a very deep appreciation for Lawrence Chiles and Charles Harris. These two African American men walked with me and gave me important lifeskills to deal with racism and other forms of adversity. That awareness can only come from people who have experienced it. No amount of formal education can prepare you for this.
What happens when you are not mentored as a designer? Typically, you may develop much slower in some areas: talent, discipline, soft skills, confidence, etc. Highly exceptional designers who do not need mentoring exist but something very deep and primal is driving them. They are willing to sacrifice everything for graphic design including health, family and relationships. These are some of the people we will read about in graphic design history books. I have met a few of them and honestly, I can say I do not want to be like them. As I stated in my presentation at the 50th Anniversary Gala for the University of the Arts' Graphic Design Department, 'Life is Bigger than Graphic Design.' I admit that I was a late bloomer when it comes to graphic design because of my station in life and because of a lack of mentoring. But because of this, I was able to shift gears and decide that being an exceptional designer isn't enough. I strive to be an exceptional person which includes my talent and character. Graphic Design did not keep me from the abyss all these years. It was God, family and community. These three areas inform much of my approach to graphic design. What is more important to me now is to continue finding ways to encourage designers of color and youth of color.
To creatives of color: Find mentors who have integrity that can walk with you and teach you about…life. This will also impact your views on design. Right now, social justice is in vogue. Make helping others a lifestyle, not a pet project. Look beyond the graphic design profession and carefully select people within your own ethnic/cultural group who will invest in you especially when you are broken.
To employers, schools and associations connected to design: Help connect designers and design students to middle and high schools with high minority populations. Find ways to bring together designers of color and provide opportunity and access for them to grow just as you have done for women and the LBGTQA community. Side bar note: Many Diversity and Inclusion initiatives in the design field will continue to fail because they flatten everyone's experience into a vague oppression using social science terms. The very specific ways oppression has been employed to marginalize different groups is ignored. As a result, the experience of the group with the most capital becomes the standard. In doing this, specific tools proven to deal with oppression unique to each group are not used. Oppression experiences are similar but they are not always the same.
"It should not be up to us (Black designers) to fix a problem that we did not create."–Maurice Cherry
(The above picture is me and my son. Kai is a sophomore at Columbia University. We recently sat on a panel in New York City that talked about fatherhood and mentoring.)